STRALIS PRE-OWNED E6
LOW TRACTOR 2015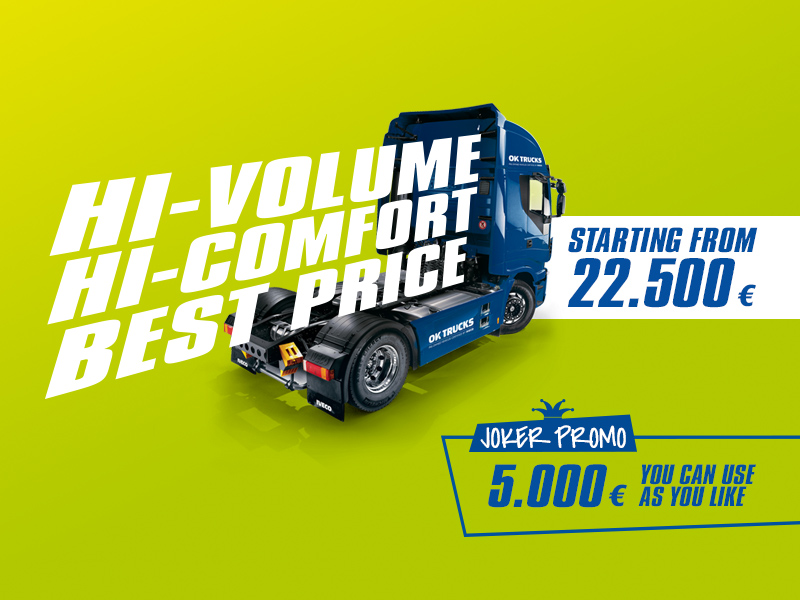 STARTING FROM 22.500€

JOKER PROMO: 5000€ YOU CAN USE AS YOU LIKE:

Buy Services, Accessories or Upgrades for 5.000Euro.
* This offer is only valid for companies based in the Slovak Republic when buying a used IVECO Stralis Low Deck 2015. The condition is registration of the vehicle in the Slovak Republic. Images are for illustration only.
Please fill in the form to be contacted as soon as possible.
Subscribe to newsletter
Get notified via e-mail on OK Trucks´ offers and news.